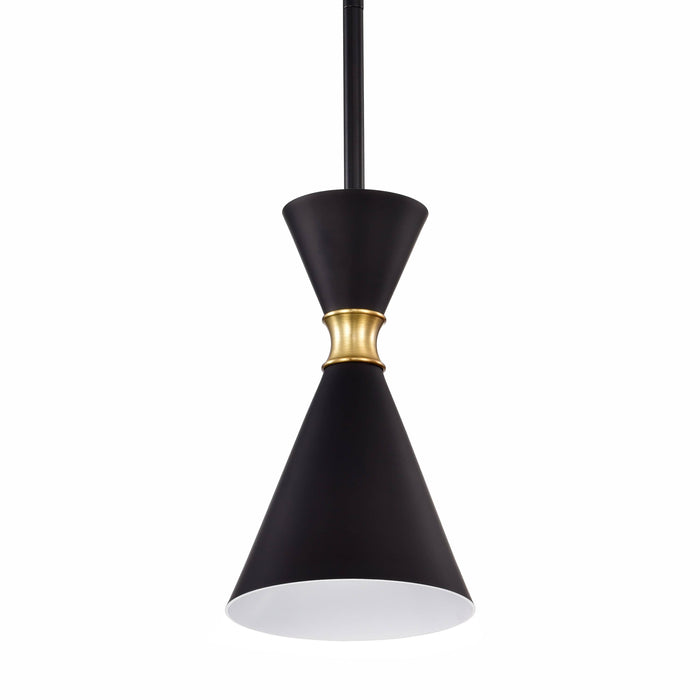 1-Light Black and White Hanging Pendant Light with Adjustable Height
Sold out
Original price
$65.99
-
Original price
$65.99
Designed in an attractive asymmetric hourglass shape, the pendant light features a mixed metal and aluminum streamlined silhouette. Outer black with brass highlight finish matches inner white, create a visual contrast for the light fixture. Adjustable height with rods makes this hanging light not only fashionable but functional as well.
Stylish Design
Features a mixed metal and aluminum silhouette in a two-tone finish, the asymmetric hourglass pendant light is a modern and stylish design for your home.
Two-tone Finish
The black finish outside contrast with the inner white finish, accented by brass details, gives an attractive visual for your space with this pendant light.
Adjustable Height
The pendant is designed with 42" fully adjustable hanger rods (1 x 6" Rod and 3 x 12" Rods), so you can customize the perfect length for your space.
Product Dimension
The overall size of the pendant is W 5-1/2" x E 5-1/2" x H 52-1/2", the overall length of the rods is H42", the hourglass shade is D 5-1/2" x H 9-1/2". The size of the canopy is D4-3/4" x H3/4". 
Illuminate Your Space
The pendant light fixture is a stunning addition to any contemporary home décor, cast a warm glow around your kitchen island, dining room, bar or living room.