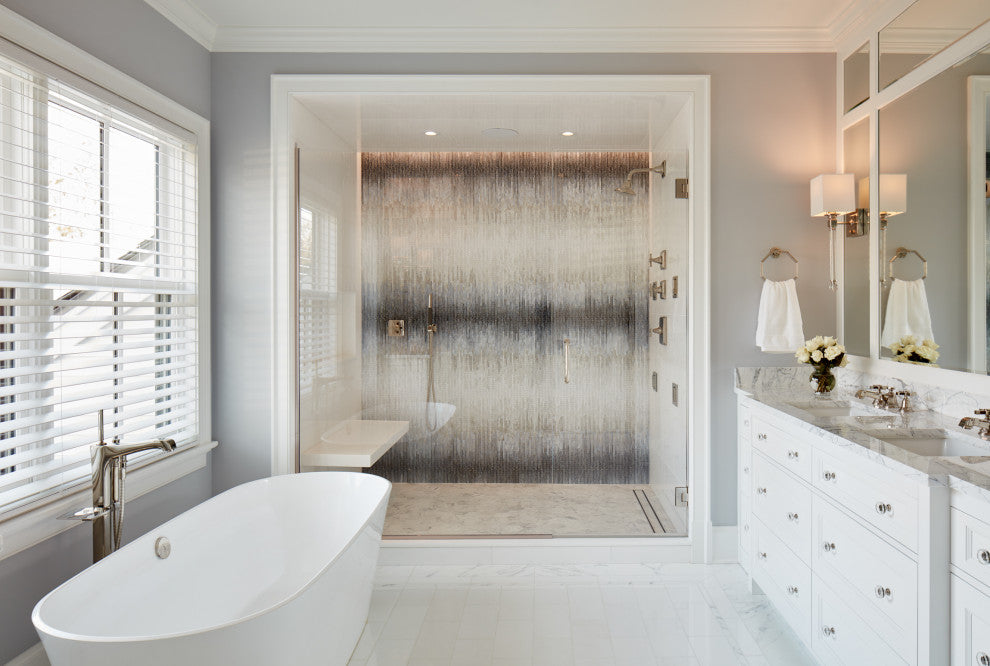 How to choose a vanity light for your house?
Vanity lights are a particular subset of lighting fixtures designed to be mounted above the bathroom vanity. The vanity area is typically comprised of a vanity sink, countertop, and vanity mirror. A proper bathroom lamp can give your bathroom a pleasant glow, adding lively and elegant colors to your life.
What's Vanity Light?
Vanity lighting is characterized by multiple lights on a single mount or base and it is usually installed above the mirror in the bathroom. You can install the fixture in two light directions (bulb facing up or down) as you like.
Lighting fixtures mounted over the mirror work well in bathrooms with tall ceilings since they draw the eye upward and play into the verticality of the space by adding a focal point up high.
Generally, these fixtures should be installed with the shades orientated in a downward cast to ensure plenty of light reaches your face. It allows you to be sure every area of a room is properly illuminated, no matter the room or demand.
Rated for Damp Locations
The most concerning part of a vanity light are the safe degree. The waterproof grade of lamp decoration is divided into three kinds. Dry, damp, and wet location use. The bathroom is always in a damp status whether it's water vapor or water molecules in the air. So any fixture installed in a bathroom should at least be rated for damp location, including the vanity light. What's more, the wire of the vanity light should not be exposed in the bathroom for safety concerns. Therefore, a qualified vanity light should be rated for a damp location.
Matching your bathroom style
A vanity light can be a decoration to dress up your bathroom and to cater your bathroom style. The architectural style and existing decor of your home will have a great influence on the lights you choose for your vanity. Lightbars, chandeliers, and wall lamps provide you with a variety of style options. The dressing table's lights are decorated with antique brass finishes, which design is well matched to any of your Mid-century style bathrooms with a golden visual impact. It is the perfect way to choose your decoration and accessories for your bathroom.
Get ready to chose your Vanity light 
Choose your bathroom light according to the size of your bathroom mirror, according to your bathroom style, according to your bathroom function, and according to your favorite shade. Casting a harmonious atmosphere, the best vanity light can give you warmth in the cold winter when you step into your bathroom.
Decorating a bathroom is a fussy and interesting affair. Hope this article can give you any inspiration.