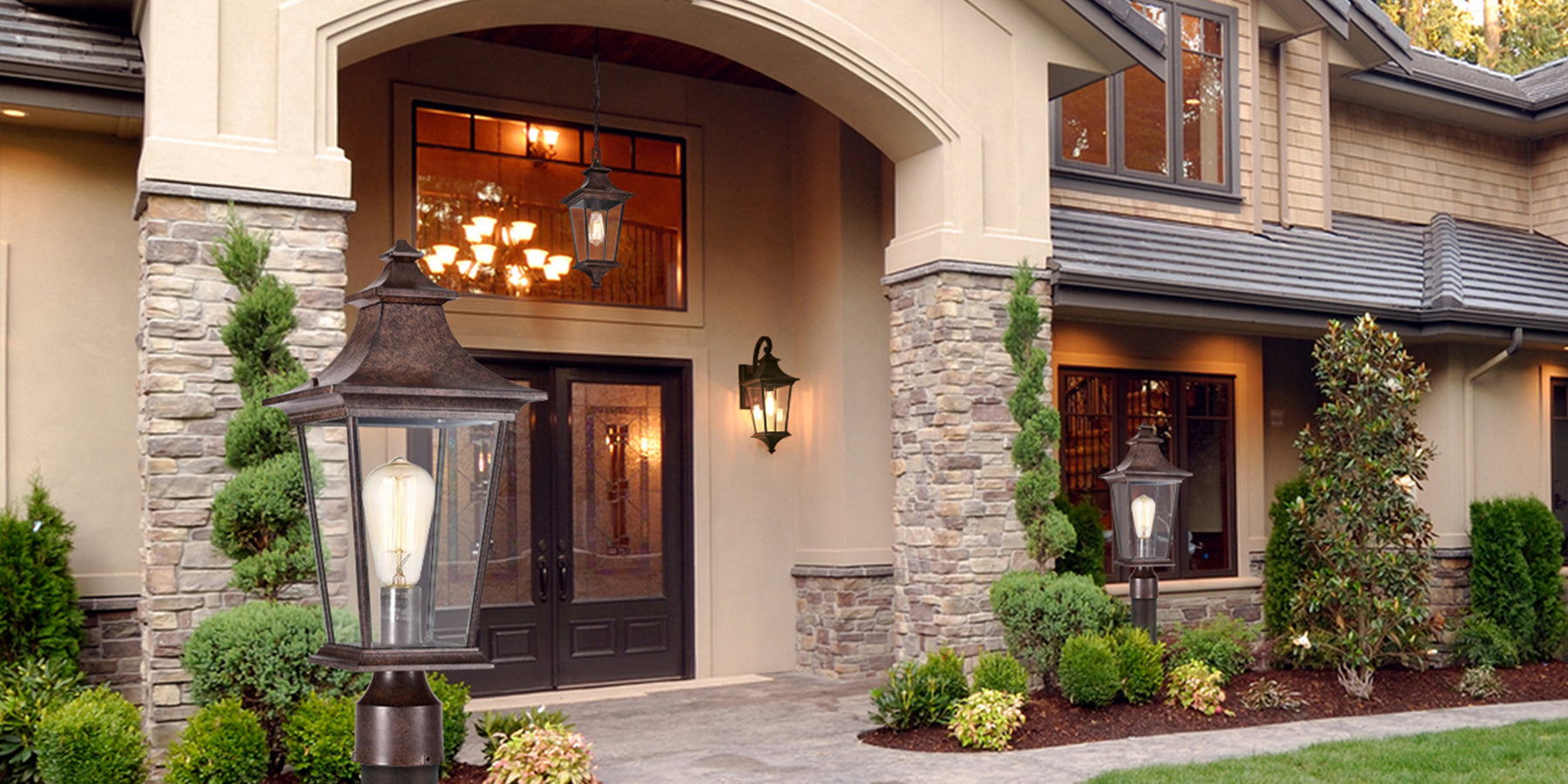 Tips for choosing an outdoor wall light
Wall lights are the most traditional option for outdoor lighting to illuminate a porch, driveway or garage area. Mount wall sconces flanking the front door as a stylish way to greet your guests. Choosing a right wall lamp will update the appeal of your outdoor space. Today, we're going to focus on outdoor wall sconces and what they have to offer.
What is the function of the wall light?
In general, there are three reasons you might require an outdoor light: security, illumination, and ambiance/decoration. For a functional light, which is great for added outdoor security, choose a light that has a motion sensor or dawn-to-dusk. For a brighter, more far-reaching light, choose a light that uses a larger, higher-watt bulb. If a low-light decorative ambiance is what you're after, try instead for one of the lights that require multiple low-wattage bulbs, such as lovely low-light candelabras to gently light up your space.
What kind of space do you need it for?
Of course, the brightness matters for the amount of space you wish to light as well: more watts equals a brighter and wider spread of light throughout the space. In general, the bigger the space, the brighter or more lights your space will require. If you wish to illuminate the front door, a single wall light of any brightness to the right or left of the door, or even above it, may suffice, though many choose two for ambiance. For an outdoor patio, you may need more or brighter lights to illuminate your space, depending on your activities. 
What size is appropriate for your space?
One thing you will really want to keep in mind when choosing a light is where it will fit. Some lights, like the outdoor armed sconce, is tall, and others, like the box-shaped sconce, is wide, so you will want to make sure you can safely mount the light in the space you want. Additionally, if you have a smaller outdoor space, like an enclosed patio, you may be better off choosing a smaller size, which won't look too bulky and out of place in your small space. For front doors and entrance-ways, however, bigger is typically better. 
What kind of style do you want in your space?
Okay, now for the fun part: choosing the style and color! C Cattleya offers matte black, white, tannery bronze, and dark bronze in a variety of styles, from contemporary to rustic, nautical to farmhouse, so you have a great selection to choose from. You may wish to match the color to the doors, windows, or furniture of your outdoor space, or the style to the design or theme of your house. Or, you can simply choose a style that you like.